The Food
Bites, buns, bowls & dessert. Vegan friendly.
The Hellmouth Diner melds playful and mindful eating, boasting big flavours of the best of the American and Japanese food worlds. Taking influence from a variety of regions, we're putting ethical sourcing and quality ingredients first and foremost. Try anything with our selection of house made Hellmouth sauces! Extremely gluten free and vegan friendly. We're happy to take some requests, just ask the staff when you arrive. Order at the bar then pick up at the servery, just don't get lost in the Netherworld on the way.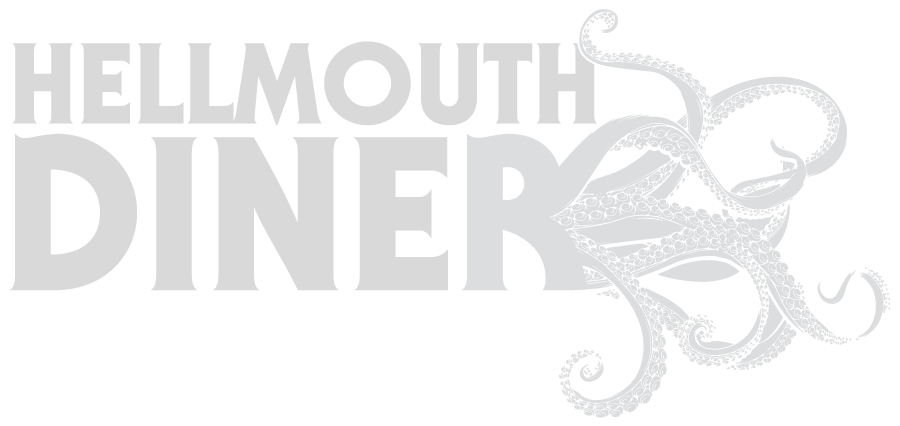 Tuesday:
12pm to 3pm + 5pm to 9pm
Wednesday:
12pm to 3pm + 5pm to 9pm
Thursday:
12pm to 3pm + 5pm to 9pm
Friday:
12pm to 3pm + 5pm to 9pm
Saturday:
12pm to 3pm + 5pm to 9pm
Sunday:
12pm to 3pm + 5pm to 9pm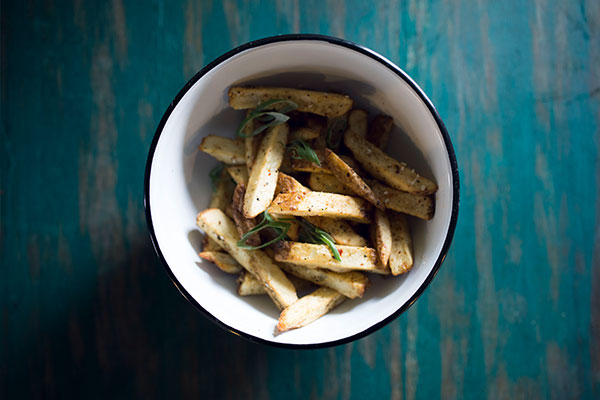 Hellmouth Fries (GF)
$8
Hand cut fries with Japanese togarashi seasoning and house made Sriracha mayo.
Loaded Fries (GF)
$12
Hellmouth fries loaded with BBQ jackfruit, cheese and a pineapple jalapeño salsa.
DO -
Swap daiya cheese for American cheddar + $0
CO -
Swap jackfruit for pulled free range BBQ pork + $2
Mac & Cheese
$10
Udon noodles in a cheese-y miso and sriracha sauce, topped with panko, togarashi and fried shallots.
DO -
Swap daiya cheese for American cheddar + $0
Edamame (GF)
$6
Sesame teriyaki glazed edamame.
Kimchi Pancakes
$9
Korean style Kimchi pancakes with beansprouts, lime, Hellmouth Japanese BBQ sauce and sour cashew cream.
Popcorn Critters (GF)
$9
Lightly spiced and crumbed tofu bites with our Hellmouth Sriracha Mayo.
Demon Drummies
$9
Crumbed cauliflower drumettes drizzled with our tangy Hellmouth chilli sauce and jalapeño cashew cream.
Tempura Mushrooms (GF)
$9
Lightly battered sesame tempura mushrooms with our Hellmouth Wasabi Mayo.
Gado-Gado Chips
$9
The Hellmouth take on a traditional Indonesian classic. Crispy strips of salty tempeh drizzled with kecap manis and served with a peanut satay dipping sauce.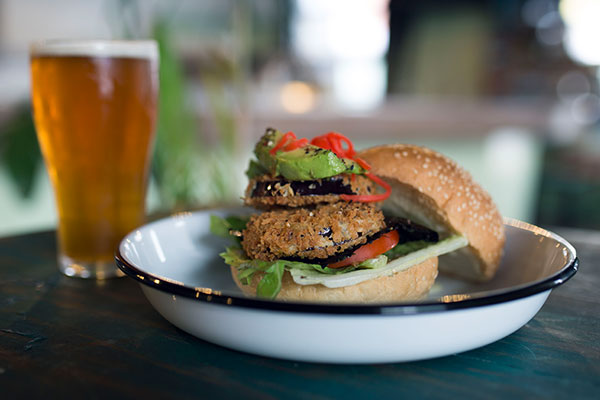 Kappa Katsu Burger
$14
Panko Crumbed Katsu Eggplant, Avocado, nori, pickled ginger, Hellmouth's wasabi kewpie mayo, lettuce and tomato.
CO -
Swap eggplant for Katsu free range organic chicken + $2
Tanuki Teriyaki Burger
$14
Crispy fried tofu slab, an Asian style raw broccoli slaw, dressed with a satay sauce and our Hellmouth Japanese BBQ sauce.
Burgatory
$14
Classic cheeseburger with beefless patty, cheese, house made pickles, American mustard, tomato ketchup, onion rings, lettuce and tomato.
CO -
Swap beefless patty and daiya cheese for organic wagyu patty and American cheddar + $2
Hellhound Hot Dog
$14
Brat vege sausage, kimchi pickles, red cabbage kraut, lotus root, diced onion, sriracha mayo topped with fried shallots and black sesame seeds on a hotdog bun.
CO -
Swap out vege Brat for pork and fennel sausage + $1
Jackalope Burrito
$14
Black bean, green pepper and mushroom burrito with brown rice, lime and coriander guacamole, sour cashew cream and a pineapple jalapeño salsa.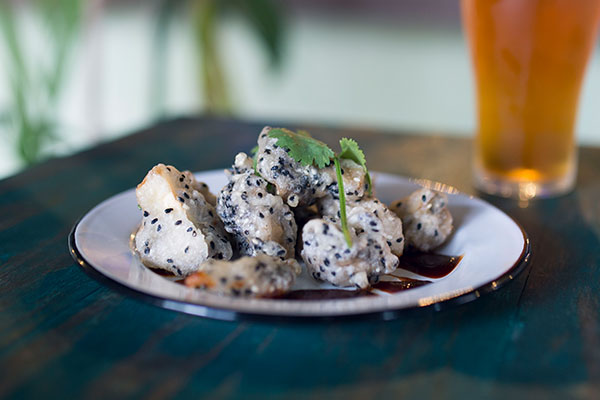 The Manticore (Persian)
$16
Quinoa and red cabbage tabbouleh, falafel, beetroot hummus, cumin roasted pumpkin, smoked eggplant tahini dressing and flatbread.
The Sasquatch (American)
$16
Coleslaw, torn BBQ Jackfruit, onion rings, sweet potato waffles, dill pickles, sour cashew cream and American mustard.
The Chupacabra (Mexican) (GF)
$16
Chilli beans, brown rice, guacamole, sour cashew cream, pineapple salsa, pickled jalapeños, tomato, shredded lettuce and house made corn bread.
CO = Carnivorous Option | DO = Dairy Option | GF = Gluten Free
All items on the menu are vegan unless you add dairy or carnivorous options.
Join The Denizens Of The Netherworld
The monsters of the Netherworld are hungry for opponents. Are you game? Netherworld has regular competitive gaming, weekly trivia and trash movie double features featuring some of the best and the worst VHS abominations every put to celluloid. We also host live bands in the arcade room regularly. If you'd like to keep updated without having to check social media every 17 minutes, sign up to our extremely non-spammy mailing list.