Last weekend saw our first dedicated arcade event, Arcade Armageddon. We had some truly world class arcade players fly in from around Australia and New Zealand plus lots of local home grown talent from right here in Brisbane. We set up Donkey Kong, Pac-Man, Galaga, Space Invaders and Bump 'n' Jump on stage with web cams fitted for live streaming to Twitch right across the weekend.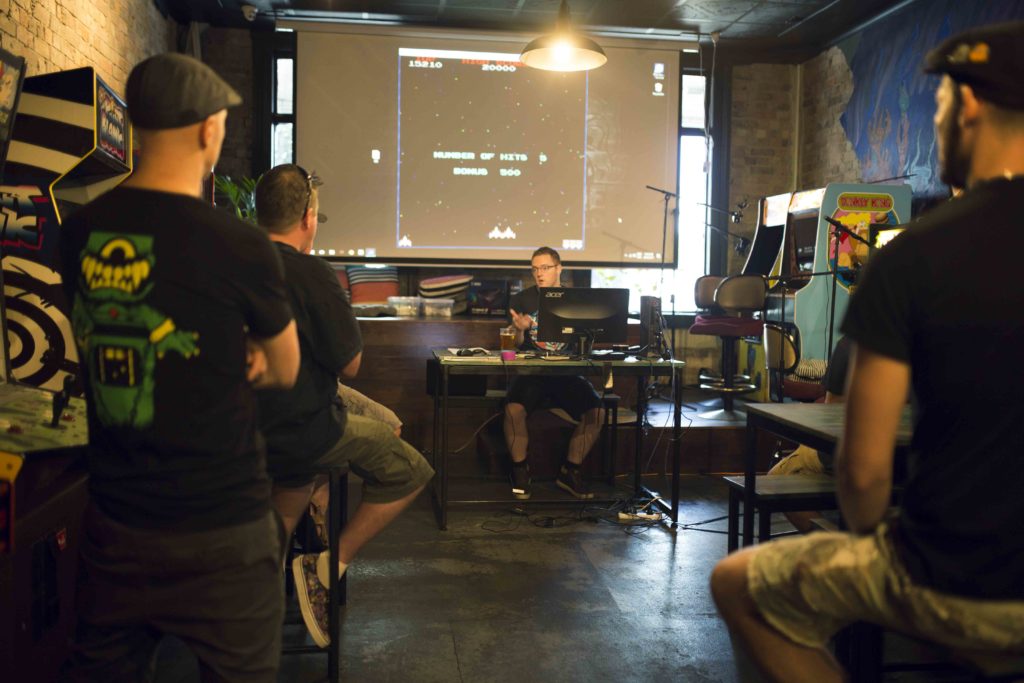 The weekend started with some fun time trial challenges on the Friday night then the guys got down to business on the Saturday. Andrew 'Barra' Barrow from New Zealand hosted a Donkey Kong master class on the Saturday morning plus a Galaga one on the Sunday. The master classes were a great insight in to the intricacies of each game and hopefully helped out some of the local attendee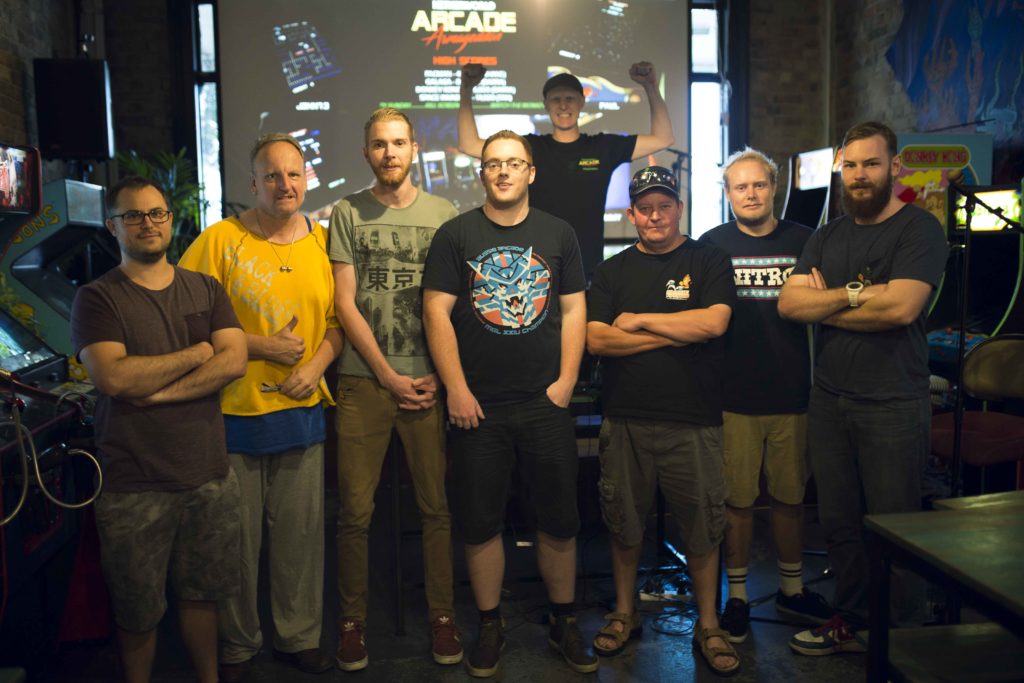 Of the players that flew in for the event we had 5 people who had kill screened Donkey Kong plus over 100 arcade world records between them. Allen Staal flew up from Sydney who was the first Australian to kill screen Donkey Kong plus owned the Australian DK record for the past 5 years. Amazingly and incredibly timed, Shane Sawle from the Gold Coast beat Allen's long standing record just days before our event. Ben and I were expecting some fierce rivalry and competition but what we found was a great bunch of guys supporting each other and cheering each other along. For a lot of these guys, they have followed and spoken with each other on forums for years and this was one of the first times they had a chance to meet face to face.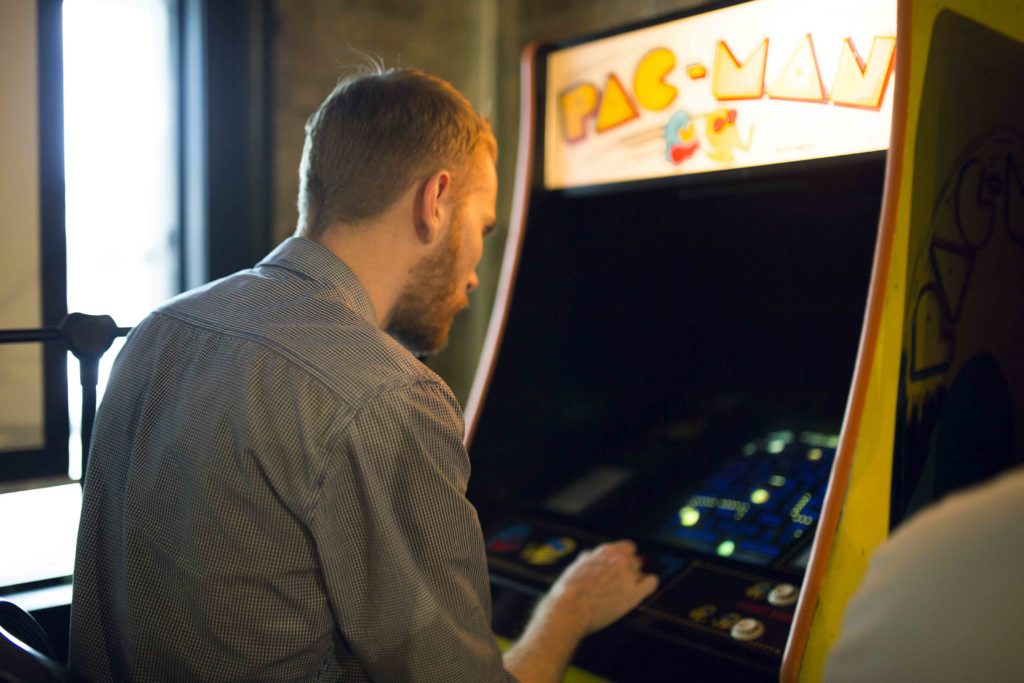 Scores wise, Barra got to level 19 on DK on the Saturday with a score of 775,600. He was only 3 levels away from posting Netherworld's first ever DK kill screen. No one quite made it to the kill screen on DK but we did see some massive scores and world class play. Local Michael 'Kibbey93' Kibbey and the Gold Coast's Shane 'mameshane' Sawle battled it out all weekend on Pac-Man with the high score honours changing between them several times across Saturday and Sunday. It is quite mesmerizing watching someone run the patterns on PM and like a lot of these games, becomes a battle of endurance. Kibbey93 ended up having a massive run not long after lunch on the Sunday and posted a massive 850,820. A score that will rank him 22nd in the world. Ever.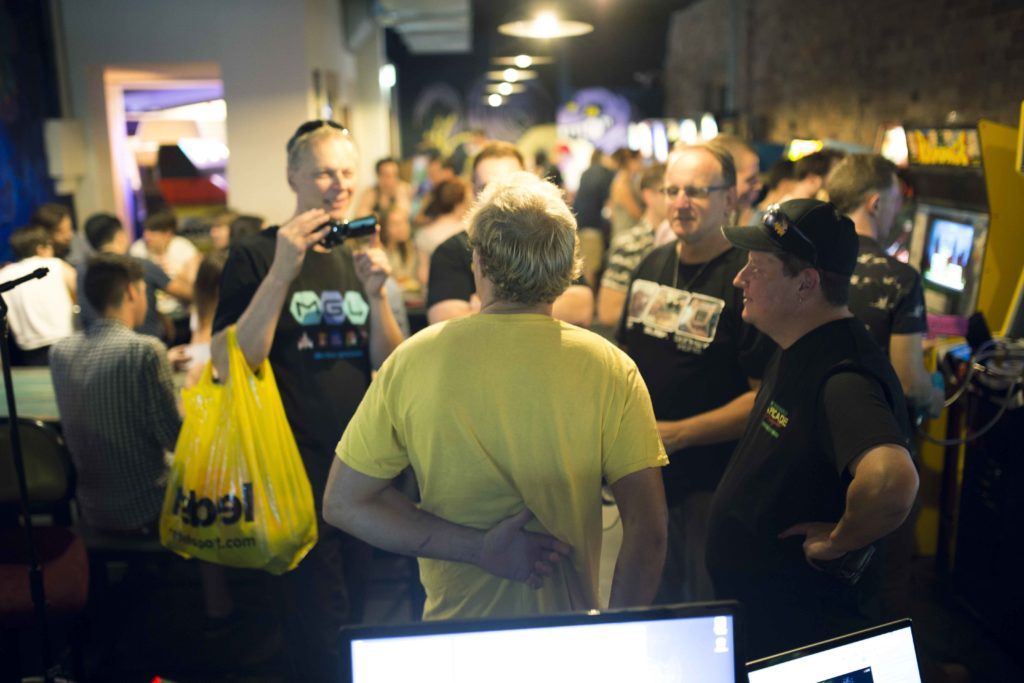 After the Galaga master class on the Sunday Barra got to work trying to take down the world record on Galaga. The cab was set to tournament settings meaning you only get 5 lives and can't earn any extra. Over 2 and half hours Barra gave an absolute lesson on how to play screaming through the boards and making it through to the kill screen. He ended up on a score of 3,514,030 putting him second in the world. Ever.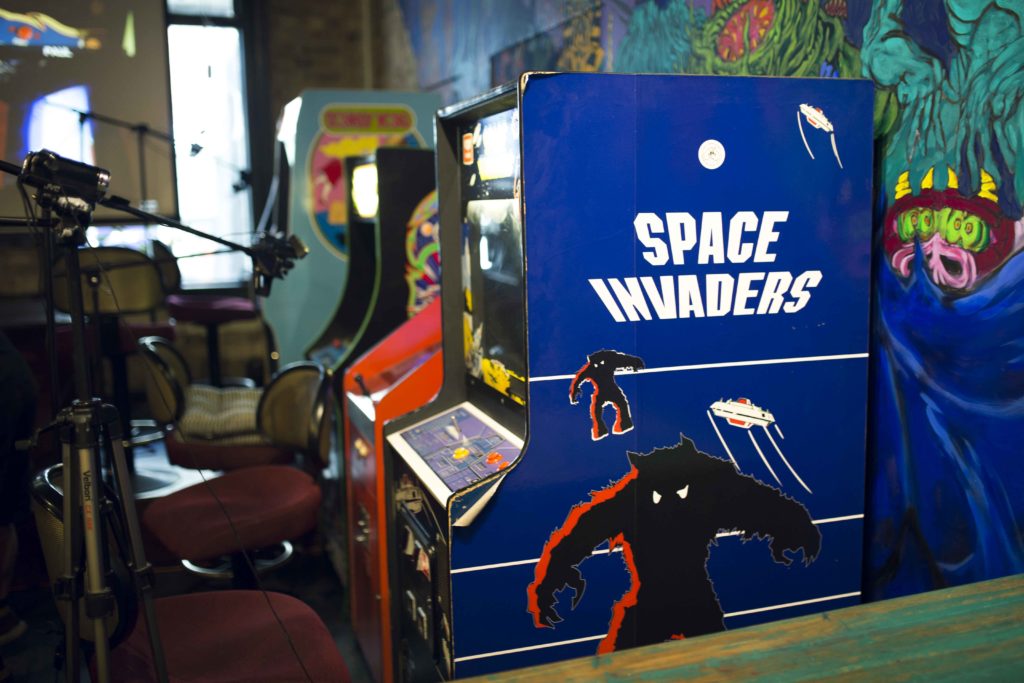 Local player Jon 'The Tan' Tannahill also put himself on the world leader boards with a massive showing on Space Invaders. Jon is around quite regularly so if you get the chance, take the time to watch his method on Spacies. It takes nerves of steel and one missed shot ends your game but the rewards are high. No doubt Jon would be happy to explain the art to you also. Jon slowly crept his way up the world leader board over the weekend finishing with a score of 26,090 and putting him in 6th place on the planet. Ever. We can see Jon making it to the 2nd position within a couple of months if he keeps at it. Awesome stuff.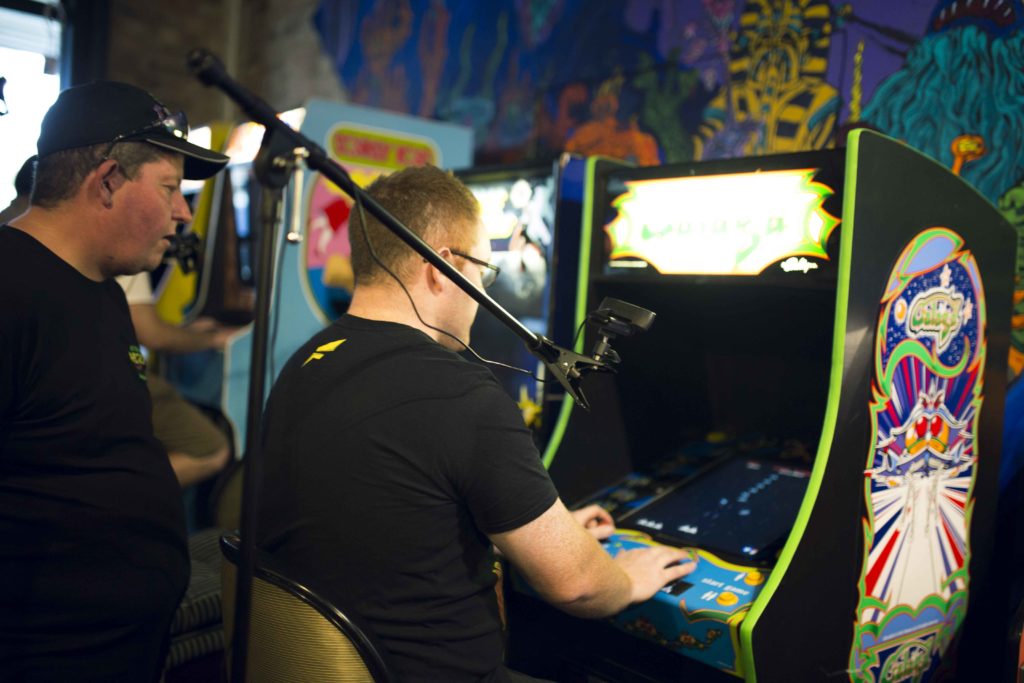 We hope to do more of these event throughout the year and keep an eye on our calendar for a monthly arcade club meet up. We are now on the radar of some of the best players on the planet and the guys did receive phone call of encouragement from the Arcade Player of the Century, Mr Billy Mitchell. Amazing times. Maybe Billy will drop by later in the year and be the first person to kill screen Donkey Kong at Netherworld. That would be some title.
Thanks to everyone who attended and made it such a memorable event.
Jimmy Nails